I know what you're gonna say; I don't need any more makeup. I know, I know. Now if only that stopped me from wanting it.
As I mentioned in this
post
, I do not support hoarding. So much so that the
blog sale
list is updated very often with things I wish would find a better home. In addition to that, I regularly give products to my close girlfriends that I figure they would appreciate more than me. Make way for new stuff I say 😊
My wish list consists of things I have lusted after for months. It keeps me on the hunt for dupes whilst encouraging me to save towards someday purchasing these items.
My birthday is in 2 weeks so hook a Sistuh up!
I kid I kid.
Lorac Pro Palette
How long have I craved thee?
You've heard me say before that I'm not all that into eyeshadow but this palette filled with matte and shimmery shadows has changed my mind.
www.loraccosmetics.com image
Hourglass Immaculate Foundation
This is the first liquid foundation I've heard of that has a host of skin benefits. Apparently it works wonders for people with oily skin.

Guerlain Terracotta Four Seasons Bronzer
Few brands say lllllluuuuuuussssssshhhhhhh Guerlain. Seeing pictures of this (the top left one specifically) does mek my eyes water.
www.theperfumeexpert.com image
Tom Ford blushes
I must have one!
www.theconvenientbeuty.blogspot.com image
Wayne Goss brush collection
You already know!
Chanel Chance
I've come to realise that I like those "clean" scents.
Honourable mentions:
Tarte Amazonian Clay Full Coverage Powder Foundation (and Airbuki Foundation Brush)
All reviews indicate that this powder foundation gives a natural finish while offering great coverage.
It's got my attention.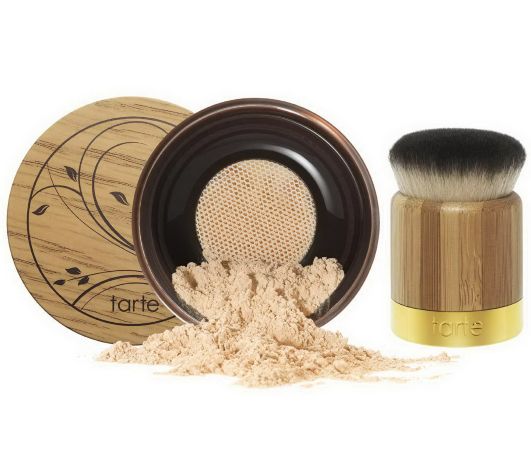 Urban Decay Revolution Lipsticks
I've already ordered three of these but somehow I don't think that will be the end.
This list couldn't be mine unless I snuck in some shoes...
Sigh
What products do you have your eye on? Share them in the comments.