Yuh know I love to through in a lil random stuff.
Yet another
YouTube
recommendation.
I swear that 'YouTube Made Me Do It' post is coming soon
. Right so initially I was thinking, meh ain't all body washes created equal? Usually I use something from
Bath and Body Works
or St. Ives but I still made a mental note of the recommendation since the vlogger was practically creaming over this product.
One day moseying along Sunset Crest I spotted this in a convenience store: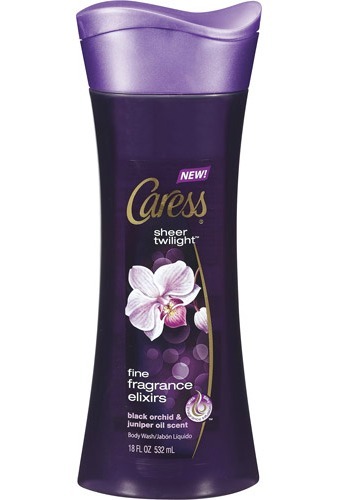 I can't remember the price but I wasn't overly concerned. I just
had
to see what all the fuss was about. Well honeychile, this ting smell good! It takes so little of the product to build up a rich lather, the scent lingers and lights up the entire bathroom. One thing I must note about this 'Sheer Twilight' scent, it has a bit of musk in it so men love it too! In the convenience store this was the only option from the line available. I took my time with this body wash because, while it did smell great, I'm not the biggest fan of musky scents. Low and behold, one day while running errands with
Heidi
I stumbled upon this:
As seen in Super Centre Warrens
*cue celestial music* That 'White Peach & Silky Orange Blossom' right there? <insert Dutty Android tagline> Again, these were the only products from the line available. I don't find that price unreasonable since I purchase Cetaphil bar soap regularly for just under $13.
It was then that I noticed the line had different "finishes" if you will; exfoliating (two types), silkening (four types) and fine fragrance (four types). From the site:
"The rich lather, the silky feel, the fine fragrance composed by the world's best perfumers– all designed to delight your senses and make you feel like a million dollars, every day"
.
The packaging is well done and easy to maneuver. It's also done in a way that lets you get every last bit out.
All I wanna know is where I can get the rest. You can view full descriptions of each product in the line on the
Caress website.